by Adisha Shankar
India Journal LJI Reporter
It was a normal day like any other, but soon it turned into a nightmare for one senior couple. Mr. and Mrs M (name withheld) both in their 80s, were shocked to receive a phone call in which they were informed that their bank account had been hacked. The caller asked them to log on to their computer offering to help, and when Mr. M did so, giving access to the caller, there began an focused campaign to intimidate, threaten and terrorize the couple.   
The caller had a desi accent and introduced himself as John began by offering a helping hand to save their account so they would not lose their money.  However, he stressed the importance of not telling anyone else, proceeding to instil fear and anxiety. He then asked them to drive to the nearest Shoppers Drug Mart to buy Apple tune cards. The seniors, in panic, got in their car and bought 9 cards amounting to $900. The caller then asked them to scratch the cards and give him the code.
The threats then intensified with demands for money. The caller became aggressive and nasty, asking them to go to their Bank to withdraw cash and return home and someone would come to their door to pick it up. The seniors were now petrified, thinking these people also knew where they lived.  
At that very moment, they were fortunate that their daughter in law Rajni (name changed) called on the other phone. When she found her mother in law whispering on the phone that "Bahut problem ho gayi hai" (there is a big problem) and that their account has been hacked, she quickly figured out this was a scam, told them to hang up the phone and rushed to their condo which was only ten minutes away.  
The caller, meanwhile, continued to phone them threatening dire consequences if they did not give him money.   "Something bad will happen to you if you tell anyone", he said says Rajni as she recalled the person's threatening tone. Rajni then called the police; however there was nothing the police could do.
"My in-laws were lucky they only lost $900.  They were totally traumatized after this incident and my father in law stopped online transactions after that.  This happened a few years ago, and he still refuses to do any online banking.  Instead, he drives to the bank for every small task," says Rajni.
Other seniors who have been scammed have not been so fortunate.  There are all kinds of scams in progress specifically targeted at seniors including the grandparents scam where a person calls to say their grandson has met with an accident and a certain amount of cash needed to be paid in order for him to be treated. Or the Revenue Canada scam where a person posing as an official says they have not paid taxes and demands money. There are many more scams that continue to prey on seniors and others including the identity theft fraud, the romance fraud and the cryptocurrency/bitcoin scam. According to a Canadian government website, fraud ranks as number one crime against seniors, many of them losing thousands of dollars in the process.
The scammers generally target seniors through the internet and phone calls, as they are at home, accessible and easy to intimidate.  They also have financial stability, often owning a home and savings.  Covid has made it worse as seniors have been cut off with friends and family during the pandemic.
Over the years, the police have been successful in tracing and arresting scammers. In 2019, for instance, the RCMP working with the Indian police department broke up a cell in India where 32 people were arrested and over 50 computers, several cellphones and illegal software specifically targeting Canada seniors were seized.  
According to reports, a total of $231 million ($106.6 M in 2020) has been lost to fraudulent activity with a less than 5 per cent of people reporting the crime for fear of shame or distress.  Fraudulent or suspicious activity can be reported to the Canadian Anti-Fraud Centre, through its website at, or by telephone at 1-888-495-8501.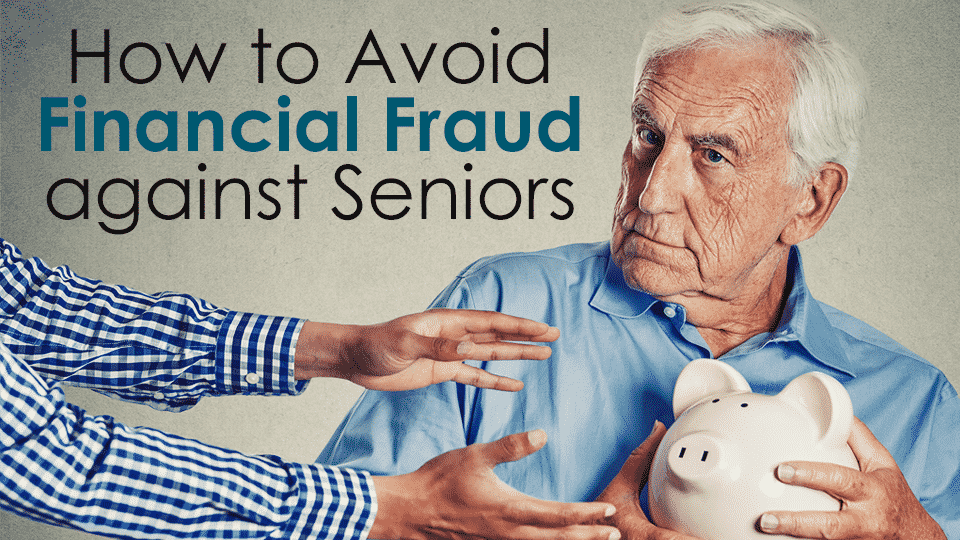 COMMON SCAMS 
(An alphabetical list of scams is listed at www.antifraudcentre.ca).  
Bank Fraud
Scammers contact people saying they are calling from their Bank and there have been suspicious charges on their credit card through an online purchase, overseas transfer or even in store transaction. They then ask for the credit card information and  try to gain access to the victims computer to investigate.
Canada Revenue Agency Scam
The fraudster claims to be from Canada's Revenue Agency and say that your SIN number has been compromised, or you owe back taxes or committed a financial crime.
They then threaten that you'll be arrested, fined or even deported, asking for payment to correct the matter and may request payment via money service businesses, pre-paid cards/gift cards (iTunes, Google Play or Steam cards) or Bitcoin.
Romance Scam
The scammer may start an online romance with a lonely senior that may continue for a few weeks.  Then they will start asking for money for a dire emergency.  Requests for money will increase over time if funds are transferred once and the online romance continues until payment is received.
Sex Scam
The caller will claim to have hacked your computer and say they have recorded you talking sex with an underage individual or performing a sexual act.  They often cite some of your personal information or a password you have used as proof of the hack. 
Prize Winner Scam
This is generally targeted at seniors who receive a call from someone claiming to represent "Reader's Digest" or "Publisher's Clearing House". The scammer states that the senior has won a car or cash prize.
 To get the winnings, they need to pay a small fee to cover taxes, legal fees, or delivery costs.