Dishonored: Death of the Outsider
A spin-off from the acclaimed Dishonored stealth adventures, Death of the Outsider pits popular background character Billie Lurk against the God-like figure at the centre of the first two titles. After Horizon: Zero Dawn, Life is Strange: Before the Storm and Uncharted: The Lost Legacy, it's another big title with an intriguing female protagonist, and the putrid grandeur of this steampunk universe is always worth wallowing in.
15 September (Bethesda); PC, Playstation 4, Xbox One.
Cuphead
In development for several years, the much-anticipated platform adventure boasts a thrillingly authentic 1930s cartoon aesthetic, inspired by the classic works of Disney and Fleischer Studios. The titular protagonist must explore a surreal world filled with bizarre, cavorting monsters while attempting to repay a debt to the devil. Playable alone or with a friend, expect a wild, unpredictable ride.
29 September (Studio MDHR); PC, Xbox One.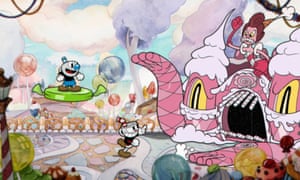 Heat Signature
Four years ago, Indie developer Tom Francis built a huge fanbase for his excellent 2D stealth puzzler Gunpoint. Now he's back with a top-down sci-fi strategy adventure, where players hijack a series of procedurally generated spacecraft, filled with enemies, gadgets and loot. Through the intricate interlocking systems, new challenges and adventures emerge in unpredictable and challenging ways making this a truly cerebral combat experience.
21 September (Suspicious Developments); PC.
Nintendo Classic Mini: SNES
Not a game, but a games machine – a miniaturised version of the legendary Super Nintendo Entertainment System which comes complete with 20 old favourites including Super Mario Bros, Yoshi's Island and Legend of Zelda: A Link to the Past. For £70 you also get two controllers for those competitive Mario Kart and Street Fighter II sessions, and an HDMI cable so it'll plug straight into your modern TV. Nintendo has even thrown in Star Fox II, the space shooter sequel that was never released at the time. A retro gaming feast.
Middle-earth: Shadow of War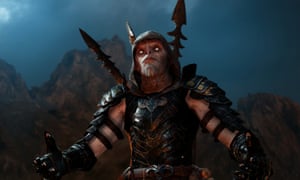 Everyone expected a conventional fantasy hack'n'slash game when Middle-earth: Shadow of Mordor arrived three years ago. Instead, the game's ingenious Nemesis system, which gave enemy soldiers the ability to recall fights with the player and seek revenge, made it a truly engrossing and individual thriller. The sequel promises a more complex take on the Nemesis concept, as well as allowing you to build an army and partake in epic siege battles.
10 October (Warner Bros); PC, PS4, Xbox One.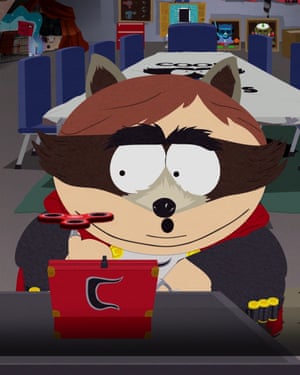 South Park: The Fractured But Whole
The subversive cartoon remains as divisive as ever, but most critics agreed that Ubisoft's 2014 video game tie-in, The Stick of Truth, was a genuinely funny role-playing adventure. The sequel sticks to the same combination of familiar characters and vague video game parody, this time involving a league of stupidly named superheroes formed by Cartman to combat the town's growing criminal underworld. Expect gross-out humour that will delight giggling teenagers (and giggling teenagers-at-heart).
17 October (Ubisoft); PC, PS4, Xbox One.
Super Mario Odyssey
A major new Mario adventure is always an event, but Odyssey looks really special with the ex-plumber searching beautiful ancient ruins and bustling neon-lit cities to find Princess Peach and wrest her from Bowser's clutches. A new feature is Mario's magic cap (bear with us), which helps him traverse the surprise-filled environments and capture enemies in imaginative new ways. If the Nintendo Switch wasn't already a Christmas must-buy, it will be after this.
27 October (Nintendo); Switch.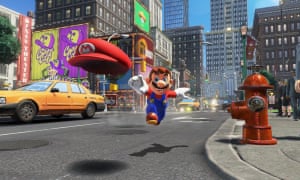 Wolfenstein II: The New Colossus
Call of Duty: WWII isn't the only second world war game in town this autumn. Bethesda's brutal and brilliant reinvention of 90s shooter Wolfenstein returns, this time set in an alternative US under Nazi rule. Muscle-head protagonist BJ Blazkowicz is back as well, building a Resistance army to defeat the occupying forces – who now have advanced laser weapons and giant killer robots. Don't ask, just grab a laser gun and join in.
27 October (Bethesda); PC, PS4, Xbox One.
Star Wars: Battlefront II
Two interesting things about the follow-up to EA's stylish and well-executed Star Wars shooter, Battlefront: it now has a full single-player campaign; and that campaign follows not a rebel hero but an Imperial pilot, Iden Versio. She witnesses the destruction of the second Death Star and sets out for revenge against the Alliance. Added to this is a deeper multiplayer mode that features maps, vehicles and characters from all eras of the Star Wars franchise. Will likely prove irresistible to fans as they await the eighth movie.
17 November (Electronic Arts); PC, PS4, Xbox One.
Vampyr
Parisian developer Dontnod Entertainment made its name with supernatural teen adventure Life is Strange – now it's taking its mature and nuanced narrative design to a post-first world war London over run with vampires. You play as a recently turned doctor, Jonathan Reid, who must search the foggy city for unwilling blood donors while battling undead gangs. It's dripping in atmosphere and loaded with contemporary detail.
November (Focus Home Interactive); PC, PS4, Xbox One.